Free Download: The Not-for-Profit IT Guide – Value, Security, Privacy and Cost Reduction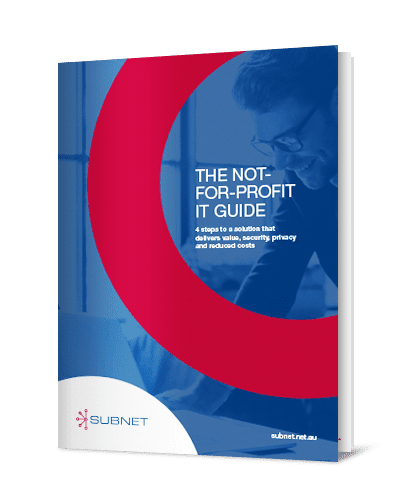 It's a challenge finding an IT solution that brings real value to your business – especially if you're a not-for-profit organisation where every dollar counts. But it can be done, with a focused approach and a clear picture of your needs, budget and options.
The right solution will bring increased value, enhanced security and privacy measures and overall cost efficiency to your organisation.
In this white paper we've compiled some simple tips to help you choose the right one.
You'll learn:
Why the true value of a solution is in the features that deliver improved processes, increased efficiencies and get you to your goals faster, and not the price alone
How a multi-layered security strategy can protect your organisations' data and reputation against the growing risk of cyber-attack
The importance of using the right tools to protect your sensitive information, so you can mobilise your team and they can collaboratesafely
Essential tips for putting together a long-term IT strategy to assist with future planning and help you identify potential cost savings
It is possible for your not-for-profit organisation to find an IT solution that delivers improved processes, high-level security and an overall reduction in costs.
Find out how by filling out the form at the right for you to download our white paper, Not-for-Profit IT Guide, today.